SmartForm
The intelligent contact form with adaptive response process
Up to 80% less email tickets
Immediate answer, 24/7
High customer satisfaction
SmartForm
The intelligent contact form with adaptive response process
Up to 80% less email tickets
Immediate answer, 24/7
High customer satisfaction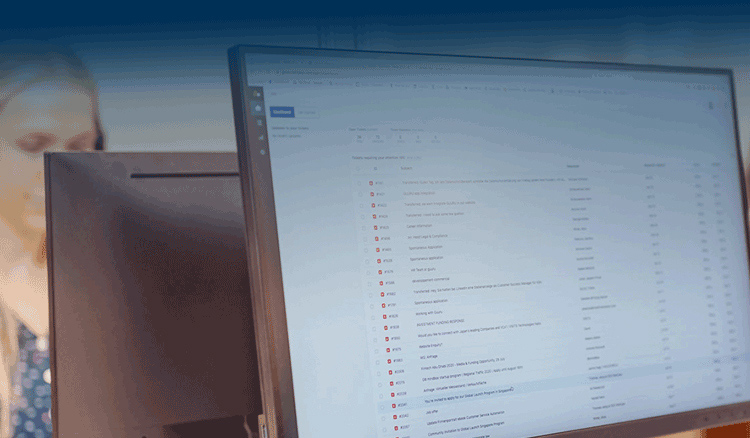 Combine search function, FAQ's and self-service
Your customers deserve a great experience. Offer them effortless first-level support and let them have their questions answered with the help of an intelligent search bar.
With GUURU's SmartForm® your customers find answers immediately, so they don´t have to contact you by e-mail or via contact form. This drastically cuts your cost per contact.

Deflect email tickets and relieve your agents
Up to 80% less email-tickets: only inquiries that require dedicated agent support will end-up in a ticket.
Fully customisable and trackable: real-time monitoring via Admin Dashboard.
Integrates with existing systems such as Zendesk, FreshChat or Salesforce CRM.
Operational within just two weeks.
Advantages for your customers
No long contact forms to be filled in. Let your customers ask their question in the smart field.
Fast answers below 60 seconds and on-demand human support, 24/7.
No time consuming browsing in long FAQ lists.