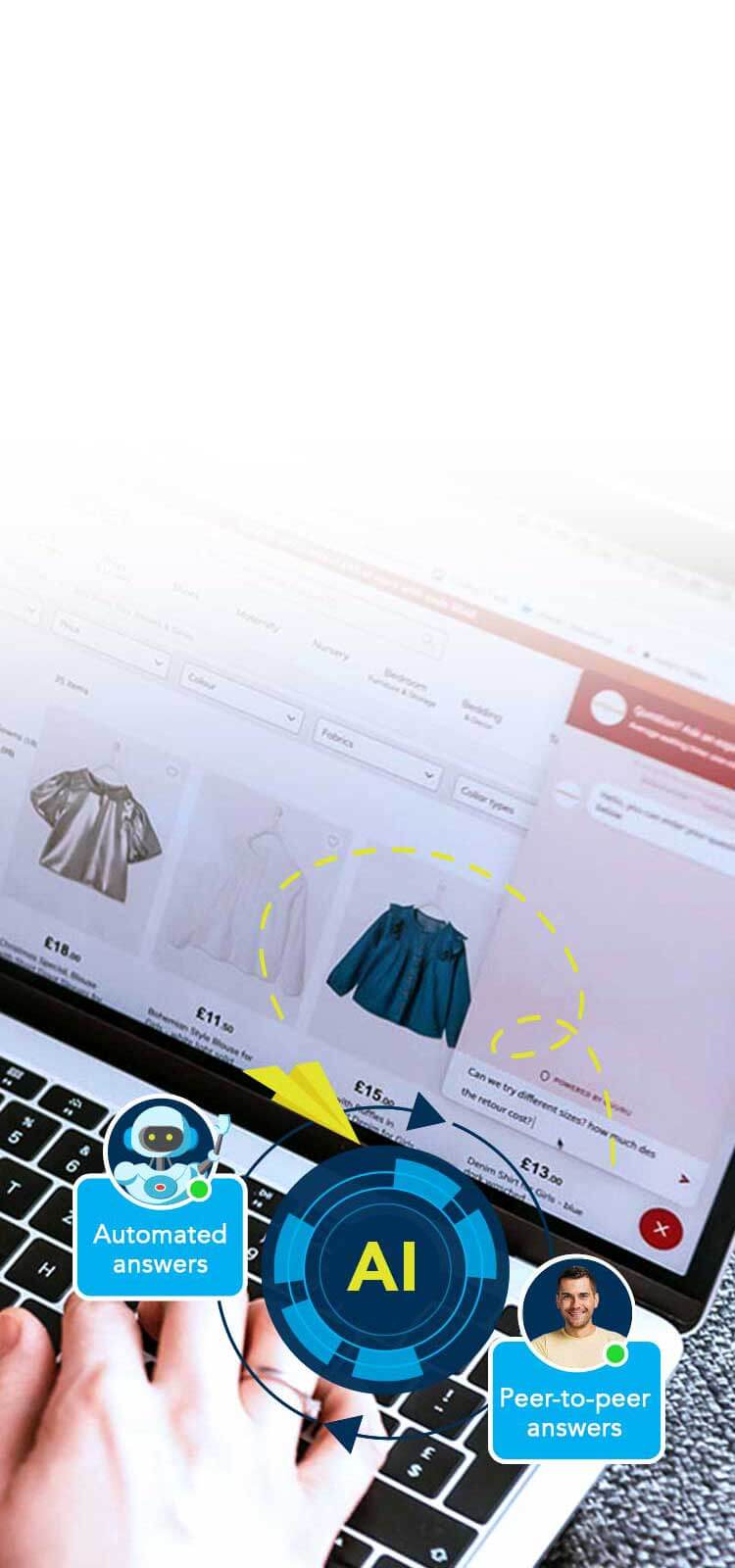 Online customer service.
Automated and with human touch.
Online customer service.
Automated and with human touch.
Resolve first-level inquiries with
out-of-the-box automation combined
with peer-to-peer support.

Deflection of first-level inquiries

Increased Net Promoter Score

Response time under 60 seconds
Calculate your financial benefits
Our out-of-the-box automated customer service solution handles your first-level online support.
Find out how we can help you achieve great results! With our ROI calculator you can get insights of possible cost savings, conversion revenue and net returns.
Always the best answer at the lowest possible cost
Driven by Artificial Intelligence (AI), our cloud-based technology analyses incoming questions and routes them to the source of knowledge that offers the best possible answer – at the lowest possible cost: the Guuru SmartBot and the Guuru product user community for first-level support, or your second-tier agents. Push notifications to the best matching source guarantee a fast and competent response.
Trusted by industry leaders
92%
of customers trust recommendations from other customers more than from agents.
+51
is the Net Promoter Score (NPS) measured by our customers who have implemented GUURU as their customer service solution.
19%
is the average sales conversion rate after a customer chats with a Guuru.
24/7
availability of human support can be guaranteed while reducing costs up to 50%.

Activate your product users
Turn your customers into Guurus to provide authentic human advice within seconds on all digital channels. Our technology manages the certification, compensation and quality monitoring of the Guurus.